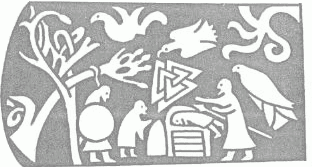 The encounters between the fields of analysis, geometry and topology are widespread and often provide major impetus for breakthroughs in these domains. Impressive examples include the exciting new developments in low dimensional topology related to invariants of links and three and four manifolds; Perelman's spectacular proof of the Poincare conjecture; and also the recent advances made in algebraic, complex, symplectic and tropical geometry.

This conference invites distinguished speakers representing major directions in analysis, geometry and topology who, through their work, have contributed to establishing relations between these fields.

It also provides a pleasant opportunity to express admiration for the work and mathematical interests of Oleg Viro who will be celebrating his 60th birthday this year. Oleg Viro has made invaluable contributions to Swedish research by complementing the country's long standing strong tradition of analysis with his own renowned expertise in topology and areas of geometry: subjects not previously widely studied in Sweden.
Speakers